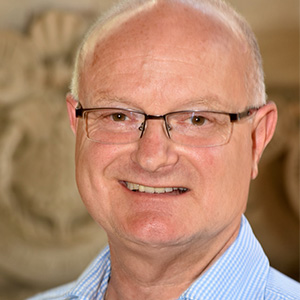 Trevor Hames
Director
I was born and brought up in South Croydon but went to boarding school the other end of the country, two hours north of Aberdeen. I have been a soldier in the Queens Own Highlanders, a Partner in a Law Firm, worked for an Anglican Church, and started Cambridge Property Lettings 25 years ago.
I am married to Gill. Even as a teenager I was interested in property and was often found reading the property sections of the Sunday Times. I bought my first property when I was 24.
Read more
What I do out of work:
I am a keen gardener, and in the summer love the satisfaction of eating home grown tomatoes and lettuce from our greenhouse. I also enjoy walking Hatfield, our lively English Springer Spaniel, and my wife and I are very involved in our local church. Every January we organise a Ceilidh in our village which is great fun and very popular.
Having been an avid yachtsman all my life, I have now moved on to to owning an Eriba, a small retro caravan. We are looking forward to exploring the UK and France and going to summer festivals in it.
What I enjoy about Cambridge Property Lettings:
I love offering really lovely homes so Tenants can enjoy a home and Landlords can feel secure in the knowledge that we will look after their home as if it were ours.
I love the privilege of seeing how a property can be renovated and extended, adding value to the Landlord's investment and greater comfort to the Tenant.
I love our wonderful team who all strive so hard to offer the best service. I love seeing how they have become friends and support each other.
Proud moments include:
Helping well over 60 landlords buy a property to let out that they can be proud of.
Read less